June 2, 2008
| | |
| --- | --- |
| Santa Cruz, CA - Artwork Conversion has released ACADto3Di, a 3D modeling program for IC packages running inside of AutoCAD. Together with 3DVU, our viewing and DRC software, package designers can quickly and easily produce accurate 3D models of complex packages. | |
Starts with 2D Layout
ACADto3Di starts with a 2D layout of the IC package - something that package designers and engineers already know how to do and are already producing for wire bond assembly.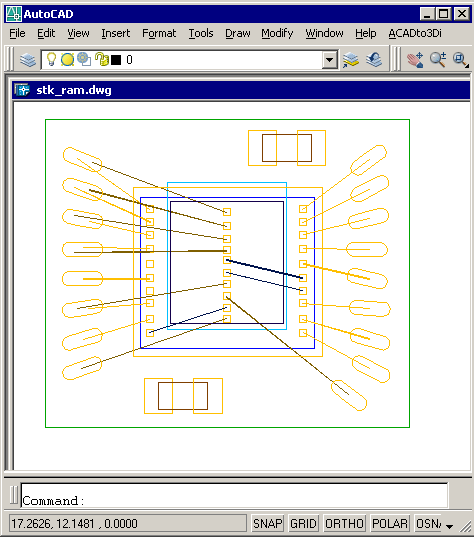 Stackup
The user then assigns heights to each of the package's layers using the drop down dialog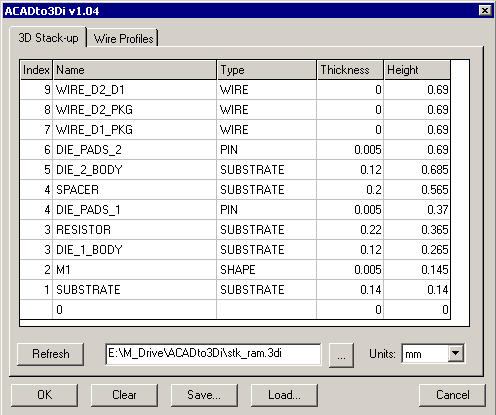 Wire Profiles
Very accurate wire modeling can be achieved with user defined wire profiles. Wires sharing a common profile are drawn on the same AutoCAD Layer.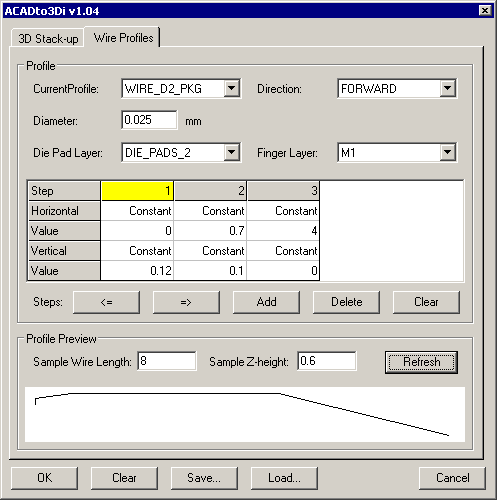 Viewing and DRC
Once the stackup and wires profiles are defined, ACADto3Di produces a 3Di file. This is viewed using Artwork's 3DVU program. 3DVU not only allows the user to view and query the model, it can perform true 3D DRC between wires, wire and substrates and substrate-to-substrate.
Price and Delivery
ACADto3Di is available for immediate shipment and runs on all versions of AutoCAD (full AutoCAD -- not AutoCAD LT) from 2004 through 2008. The price varies on the options ordered - ranging from $2000 to $5000 for a perpetual license.
Full details, downloads and specifications are available from our WEB server at:
www.artwork.com/package/ACADto3Di/index.htm
Contact
Steve DiBartolomeo
Applications Manager
831 426-6163
Steve DiBartolomeo