For Immediate Release December 21, 1995, Santa Cruz, CA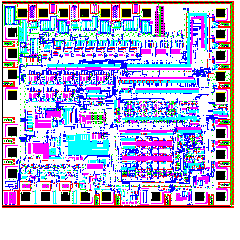 New Translator from Cadence Allegro to AutoCAD DXF
Artwork Conversion Software, Inc. is shipping a new translator, all2dxf, that reads Cadence Allegro's plot file and converts this data to AutoCAD's DXF file format. This translator makes it easy for PC board designers to move data from Allegro to any mechanical layout software that reads DXF. Since every Allegro module outputs the plot file designers can also use the translator to DXF files of schematics, highlighted nets and part placements as well as board outlines, traces and pads.
User Designed
The all2dxf translator was developed in cooperation with Praegitzer Design, an Allegro board design shop with sites in Beaverton OR, Bellevue, WA and Austin, TX. Tom Witten, Pragetizer's design manager needed a good low cost tool to get DXF files both to customers who wanted DXF for their documentation and to vendors who use DXF for controlling CNC machines.

Existing solutions were either too expensive or worked poorly - for example it is possible to create an HPGL file and convert this to DXF but all information is lost - every string of text is converted into hundreds of tiny strokes making it impractical to load into AutoCAD.

All2dxf preserves the intelligence in the Allegro plot file - circuit traces retain their width, text retains all properties, layers and colors are preserved correctly. The DXF file is compact and easily edited.

After evaluating and installing all2dxf at his Beaverton facility Tom Witten had this to say:
"Thanks very much for developing the Allegro plot to DXF translator per our requirements. We've found the translator very useful for sending AutoCAD DXF files to both customers and vendors who need assembly drawings or board data in that format....

I am installing all2dxf at all Praegitzer facilities and would highly recommend it to any board design shop running Allegro."
Platforms
The all2dxf translator runs on:


Price and Delivery

$995 per license
$300 floating license option
$ 50 media (disk, 1/4 inch cartridge, 4mm DAT, 8 mm)*
$ 50 manual*


* no charge if program and documents picked from our ftp site.

Evaluation
all2dxf can be evaluated on UNIX by downloading the executable and documentation from our FTP site and contacting us for a temporary activation code. You can access our ftp site easily through the all2dxf data sheet WEB page or directly:

ftp  artwork.com

> login: anonymous
> password: your_email_address
> cd pub/get_from_here/all2dxf
> binary
> get all2dxf.sunos.v101.zip
> get all2dxf.manual.html
> bye

---
For more information about all2dxf contact Steve Dibartolomeo, Application Manager stevedb@artwork.comor check out the detailed datasheet on our WEB page. all2dxf data sheet
---
Artwork Conversion Software, Inc. [Company Profile]
417 Ingalls St., Santa Cruz, CA 95060
Tel (831) 426-6163 Fax (831) 426-2824
email: webmaster@artwork.com



---
Return to Artwork's Home Page