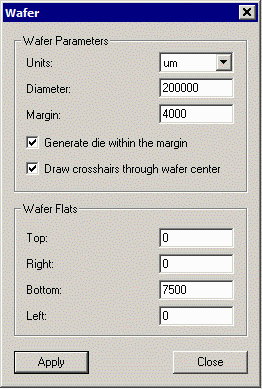 The wafer is defined by:
Units - while different units are supported, it is mandatory that the wafer units match the GDSII die units - for all practical purposes this is um.
wafer diameter (Wd) - typical diameters range from 100,000 um (4 inch) to 300,000 um (12 inch).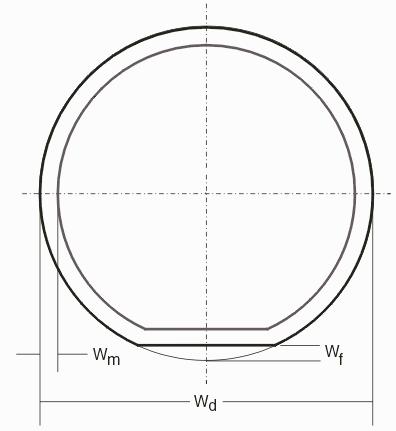 margin from the edge of the wafer (Wm) - no part of an arrayed die may extend into the margin area. Typically this margin is about 5000 um.
wafer flat size (Wf) - the wafer has a "flat" cut into the bottom for orientation purposes. This may further limit the placement of die in that region. Newer wafers use a notch that normally does not penetrate past the margin.